Read or Leave Reviews for TNT Signs & Graphics.
We are including links to review us on Google, or to create a review to be displayed on this website.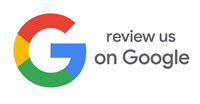 TNT Signs & Graphics
Average rating:
17 reviews
Sep 27, 2023
Excellent service
They did an absolutely fantastic job and I could not be happier. We needed four signs on a farm in Owings and Tammy was incredibly helpful from our first call. I was frustrated by another local company before calling TNT. The other company was not helpful at all in the idea/ design process but Tammy was patient and guided us through and helped us narrow down our vision. The quality is excellent and everything looks great.
Feb 4, 2022
Google Review
From dealing with Tammy to the finished product with Tim and the crew at our site, we couldn't have asked for a job better done.
Aug 27, 2021
Boat Lettering
City & State:
Calvert, MD
Michelle and I stopped by the boat yesterday evening and the lettering looks AMAZING!!!!
It looks sooooo good! We were concerned that the area for the lettering was so small that it wouldn't look good…. But you and your team made the most of the available area and between the font and the bright blue outlined in black lettering, the name really POPS!
Thanks so much. I will get a check in the mail immediately.
And I will be in contact about my gym.
Calvert Dental Associates
Mar 9, 2021
We Love the Sign
We love the sign. Numerous patients have commented as well. Thanks so much for your patience.
Jan 5, 2020
Google Review
City & State:
Calvert, MD
Absolutely a professional and great place to work with. Only place I will go for my banners and wraps. Thank you Mrs. Tammi
Jan 4, 2020
Google Review of Banners & Wraps
City & State:
Calvert, MD
Friendly helpful and fairly priced. These folks are extremely talented and can make your design idea into a reality
Aug 15, 2019
New Youth Center Sign in Lusby
Dear Tammy

On behalf of the Board of Directors, campers and staff of the East-John Youth Center, Inc., it is with great pleasure that I send this letter of thanks and appreciation for our new sign at the entrance to the Center. We have received many compliments about how nice the sign looks and it really can be "seen".

On opening day of the camp, June 24th, we had an unveiling and "blessing of the sign" with Board members, staff, parents and of course campers. The Calvert Recorder was there taking pictures and interviewing those present. The June 26th issue shows the sign and the article.

We are so thankful for your generosity, time and patience in making our sign so special. It is businesses like yours that support the community and the East-John Youth Center, Inc. We invite you to drop-in when you are down this way.

Nancy P. Smith - Board of Directors Secretary
May 8, 2019
Personal Sign Job in Huntingtown
City & State:
Huntingtown, MD
Tammy
My wife loves the sign!!! As do I.
Thanks!!!

Have a blessed day,
Sonny & Dot
Mar 31, 2019
Storefront window and door lettering in Prince Frederick
City & State:
Prince Frederick, MD
All looks perfect.

Y'all did an amazing job beautifying 2 Scoops! I can't thank you enough!

Thanks again to you and TNT!!

Kim

2 Scoops Ice Cream Shop
Jan 23, 2019
Sign and Graphics Job in Southern MD
City & State:
Calvert, MD
Can't say enough about how wonderful my experience was working with the team at TnT Signs & Graphics! Tammie is an absolute sweetheart, just the nicest, most down-to-earth people you'll ever meet. They squeezed in my little Christmas job when they were super busy. Gave me a more than fair price and the work they did turned out perfectly and beautifully! 5 stars, highly recommend this company!
Nov 27, 2018
Signs and Graphics Rush Job
City & State:
Southern MD
Amazing service. I had a rush job with an unreasonable timeline. They made me feel as if I was their customer and didn't even charge me a rush charge. 100% recommend.
Apr 12, 2018
Google Review of Graphic Design
City & State:
Southern Maryland
Sat down and designed my graphic better than I envisioned it to look like. Awesome job Tim and Tam!!!
Apr 6, 2018
New Store Sign
City & State:
Dunkirk, MD
I came in for a new store sign at our new place of business. They really focused on me being a happy customer. I can't say how many revisions I had because I wanted things just perfect. They were courteous, enthusiastic and truly patient. Our Sign is Fantastic and really affordable. I couldn't have been happier! Thank you TNT MDC Realty is business. Since we've put up our sign we've had several folks actually admire the sign. It's bringing in business and we couldn't have done it without you!
Mar 15, 2018
Google Review of Vehicle Wrap
City & State:
Southern Maryland
Our wrap turned out great! Tammie was a joy to work with and we couldn't be happier with their service. Super pleasant experience!
Jan 10, 2018
Google Review of Signs
City & State:
Calvert Maryland
Awesome folks, best sign shop in Calvert.
Jan 8, 2018
Google Review of Signs & Graphics
City & State:
Calvert Maryland
Phenomenal work!
Dec 27, 2016
Yelp Review of Truck Lettering and Sign in Calvert
City & State:
Sunderland, MD
Tim and Tammie are great! They have lettered all of our trucks, installed our new outdoor sign, and done custom airbrush work to repair a spa surface. They even donated some decals to help support a local youth club charity benefit. No one locally is better than TNT!!!